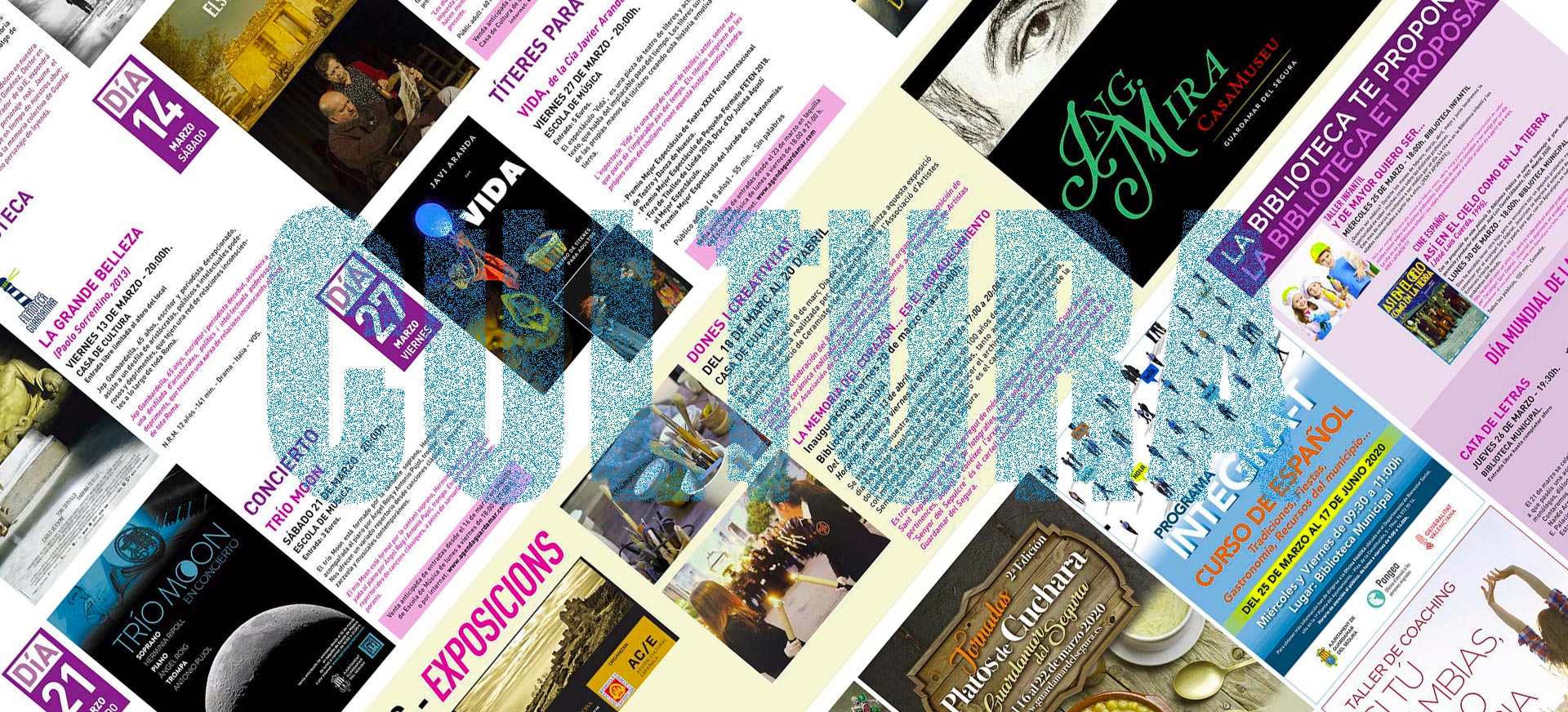 Cultural Agenda
When we say that Guardamar is culture, there is a wide cultural agenda full of events of all kinds and for all generations to prove it. You will be able to attend the best premiere cinema and our film library, music concerts, exhibitions of all kinds, workshops for children or, simply, enjoy a good play. Guardamar is committed to culture. Please check our monthly cultural agenda in this web or ask for your paper copy in Spanish or English from our Tourist Office.
Featured acts
CULTURAL AGENDA JANUARY 2021
For health alert reasons, all the events scheduled in January 2021 in our Cultural Agenda HAVE BEEN CANCELLED.
We apologise for any inconvenience.