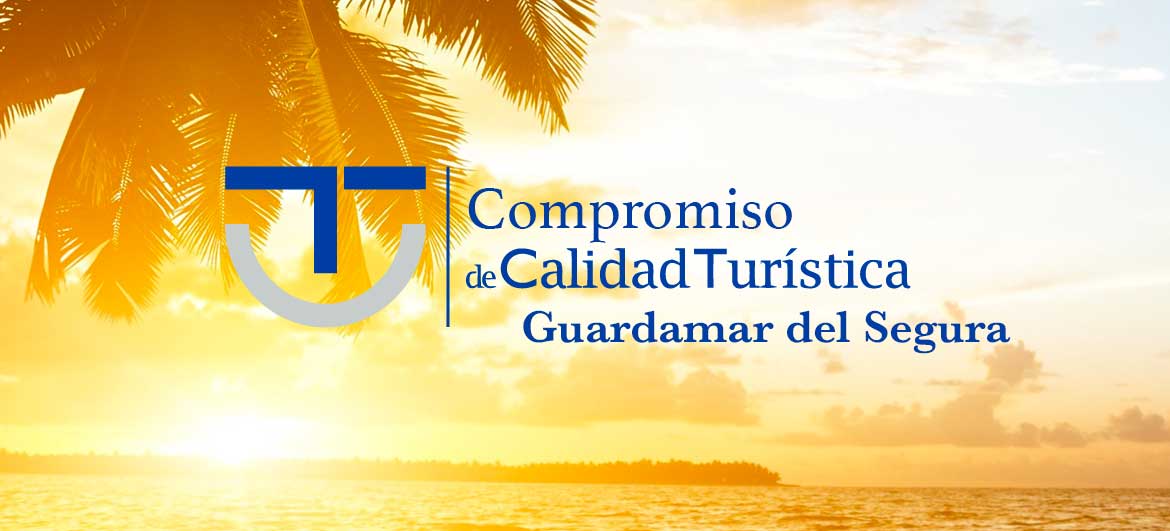 Seal of Commitment Tourist Quality.
The Integral System of Tourist Quality in Destination is a program developed by the State Secretariat of Tourism, which aims at the integral and permanent management of quality in a tourist destination.
All the companies and services distinguished with the Commitment of Quality, among which is the Town Council of Guardamar del Segura, bet to increase the quality of the establishments and municipal tourist services of the hand of the SICTED (Integral System of Quality Spanish Tourist in Destination) whose implementation in the city began in 2014.
Target Manager Guardamar del Segura
Employment and Local Development Agency
Address: Plaza de la Constitución nº 5 bajo
Phone: 965729014 Ext. 1187
Email: sictedguardamardelsegura@gmail.com
http://www.guardamardelsegura.es
http://www.calidadendestino.es