WELCOME TO GUARDAMAR
Guardamar del Segura is located in the south of the Region of Valencia on the Costa Blanca, 25 km south of Alicante International Airport. It is a internationally renowned tourist destination. The beauty of the surrounding landscape comes from its much admired and preserved environment.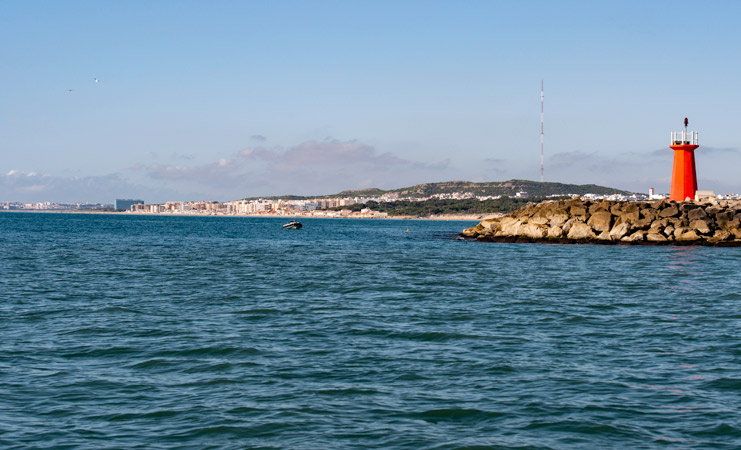 Environment
Around 80% of the district's land area in this seaside resort is protected. The Guardamar Pine Forest, with the most spectacular Spanish Mediterranean coastal woodlands, is especially noteworthy. There are 800 hectares (2,000 acres) of Mediterranean forest planted on the dunes, which border 11 km of golden sandy beaches of the highest quality.
The surrounding Horta de Guardamar, or farmland orchard area, has an irrigation system dating back to Middle Ages. The surrounding hills offer magnificent views to the River Segura and the sea. There is a marina yacht club and a small fishing port at the river's mouth. The area's salt lake lagoons – partly in Guardamar district a few kilometres from town – are natural wildlife sanctuaries for migratory birds and other fauna and flora.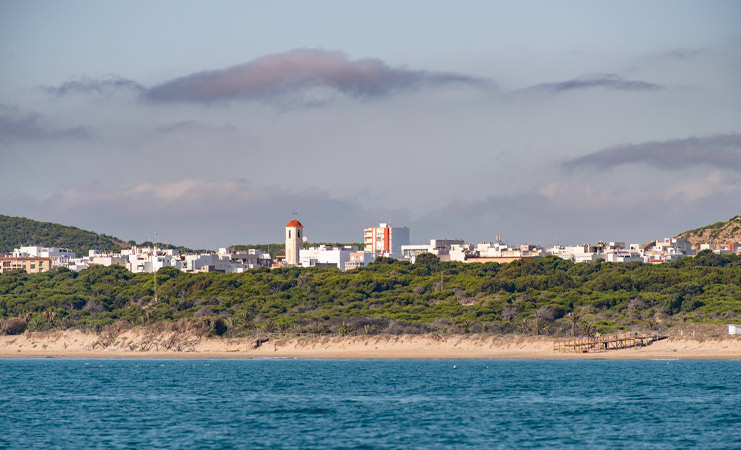 Culture, Leisure and Cuisine
Guardamar is a cosy little town extremely fond of its historic roots, culture, traditions and festivals. Cuisine standards are high in a town with an important agricultural and fishing heritage.
The most outstanding event is the 'Guardamar King Prawn (llagostí) and Sweet Dried Red Pepper (nyora) Cuisine Week' held the first week of June. This event began in 2005 and has become one of the most prestigious cuisine highlights on the Spanish Mediterranean coast.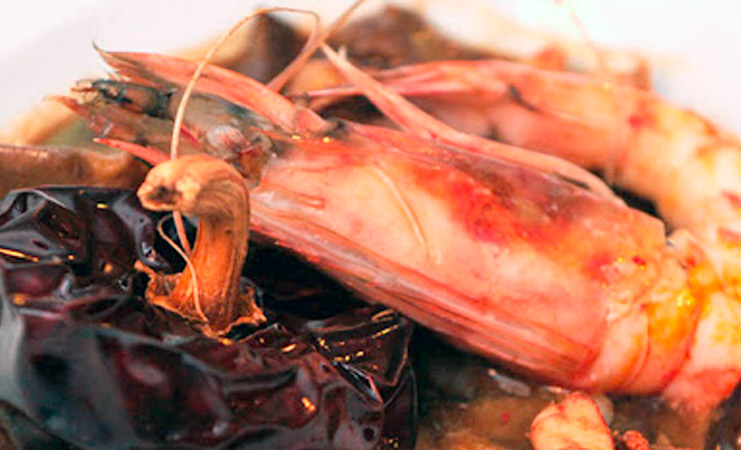 Archaeological heritage
Guardamar has felt the passage of civilisations back from the most ancient times. The remains of the Phoenician port, the Islamic Caliphate Rabita, Ribat or Monastery, are both located in the 'la Fonteta' site near the river's mouth.
The best views of the town, beaches, pine woods, river and the surrounding farmland and orchard areas are those from the top of the remains of the medieval walled town, 'el Castell' in Valencian.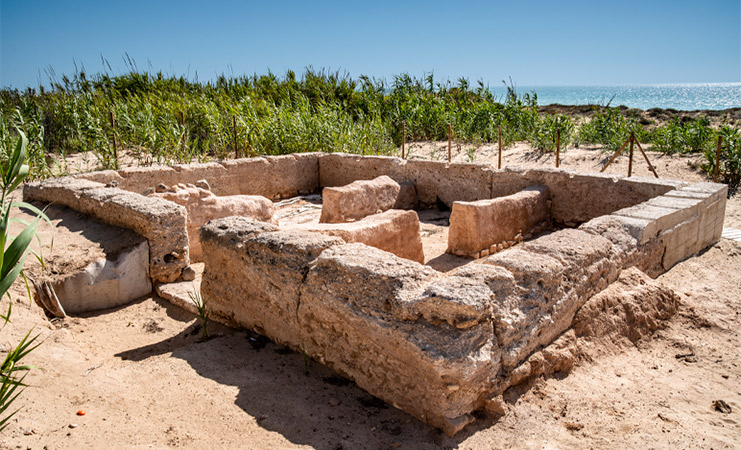 Enjoy Guardamar
In Guardamar you can enjoy water sports in the warm sea waters, along with hiking trails, horse riding, biking, golf, or visit historic and prehistoric sites of great interest. Furthermore, there is a very interesting catalogue of trips for all the family less than an hour's drive away.
Guardamar offers fully licensed accommodation for 4,300 people in large and charming small hotels, guest-houses, high quality camping sites and tourist apartments.
Once discovered, Guardamar del Segura is the dream holiday destination you will want to come back again. Thousands of citizens from all over Spain and the rest of Europe have made the wise decision to make Guardamar their home.
Tourist Information Office
Plaça de la Constitució, 7
Tel. +34 96 572 44 88
guardamarturisme@gmail.com