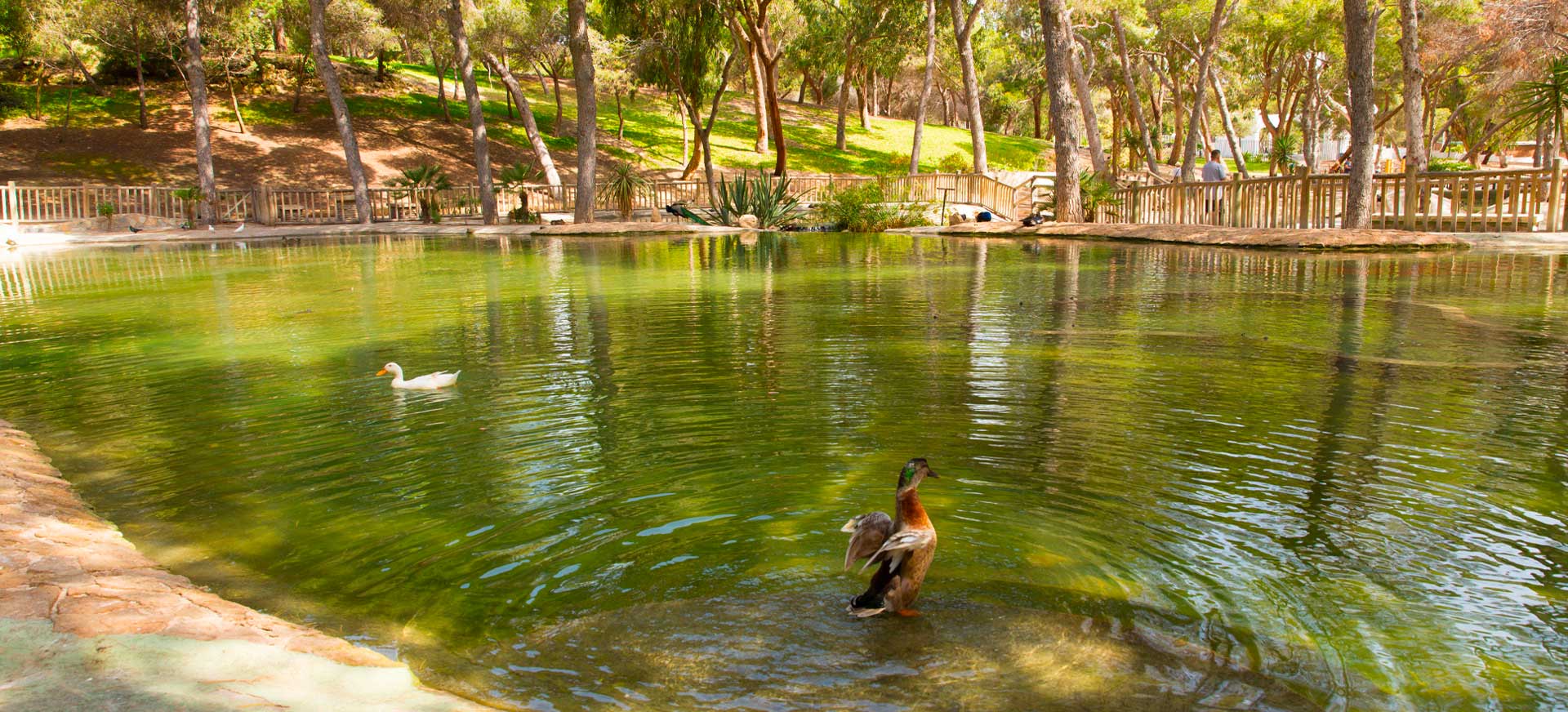 Parks and Green Zones
Alfonso XIII Park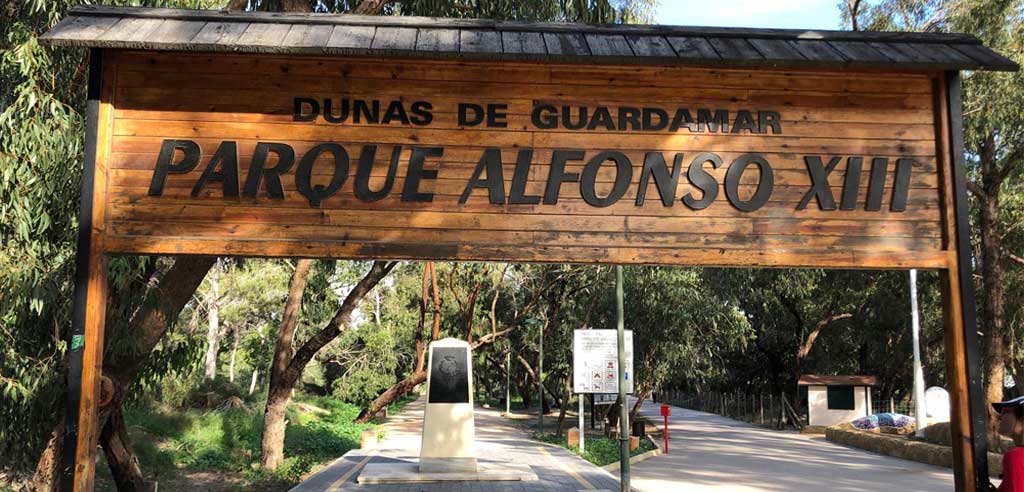 This forest space has 800 hectares (almost 2,000 acres) bordering the Spanish Mediterranean coast in Guardamar. Originally, it was a set of moving sand dunes that were fixed planting different species such as pine, palm, cypresses and eucalyptus trees in a huge reforestation project.
Starting in the late nineteenth century, the project was led by Forestry Expert Mr. Francisco Mira i Botella.
Over the following four decades, more than 600,000 trees were planted. He created an attractive ecological and cultural landscape of high tourist value.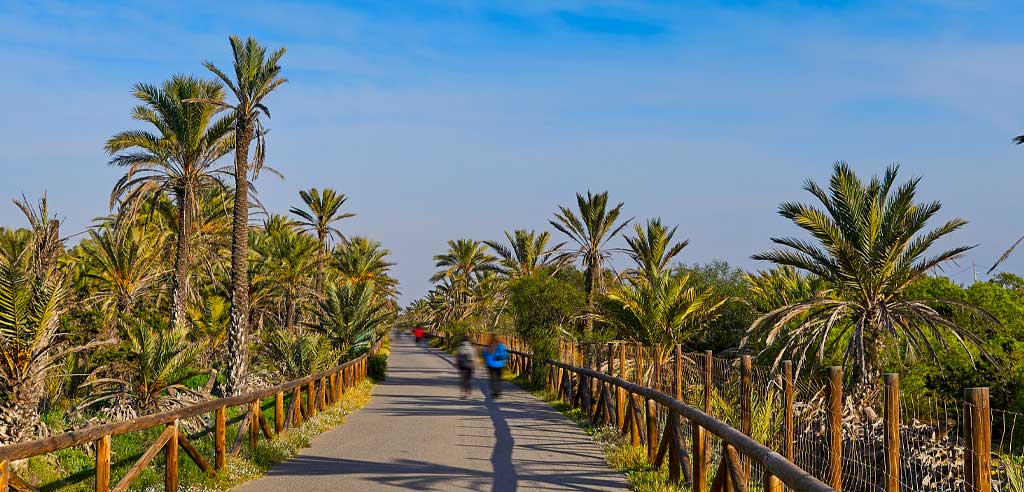 Reina Sofía Park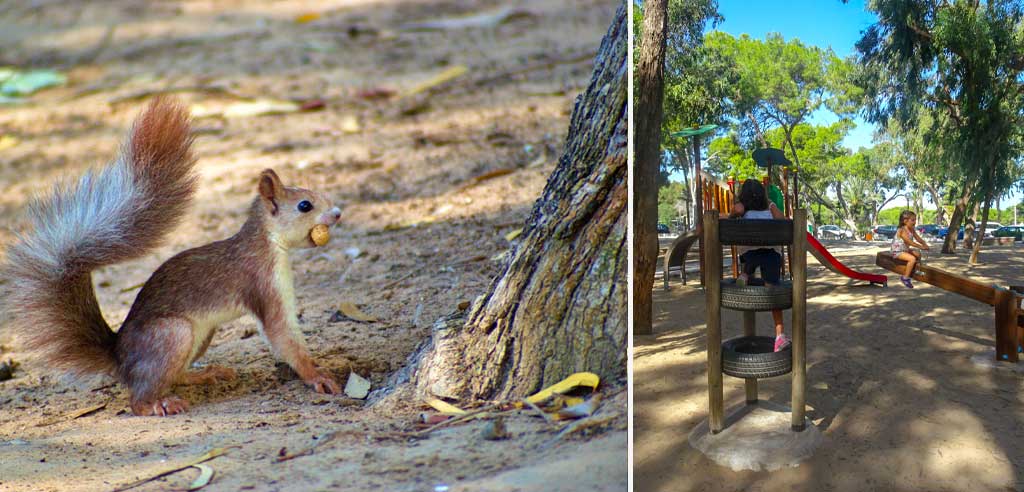 The Reina Sofia Park is part of the huge pinewoods, a very short walk from the Town Hall Square. It has ponds with fish and bird life and wide children playground areas under the shade of the pines. The squirrels have become a symbol of the park and of Guardamar. It is a favourite meeting point for families with children. There are several popular 'petanque' bowling pitches widely used by our senior residents.
Parc de les Nyores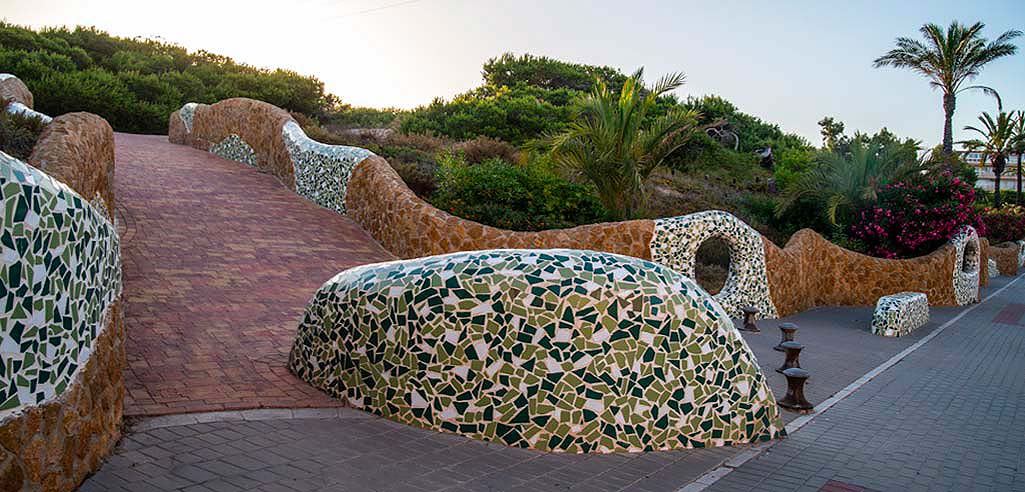 The 'Parc de les Nyores', in Guardamar del Segura, is a protected natural space, classified as an urban park, located in the southern area of the town, 200 metres from the sea. It occupies an area of 4 hectares (10 acres) of original sand dunes.
The trees occupy 50% of this enclave's surface. In recent times, it was used to dry the 'nyores' or local sweet round dry bell peppers on fine sand, being the origin of its current name.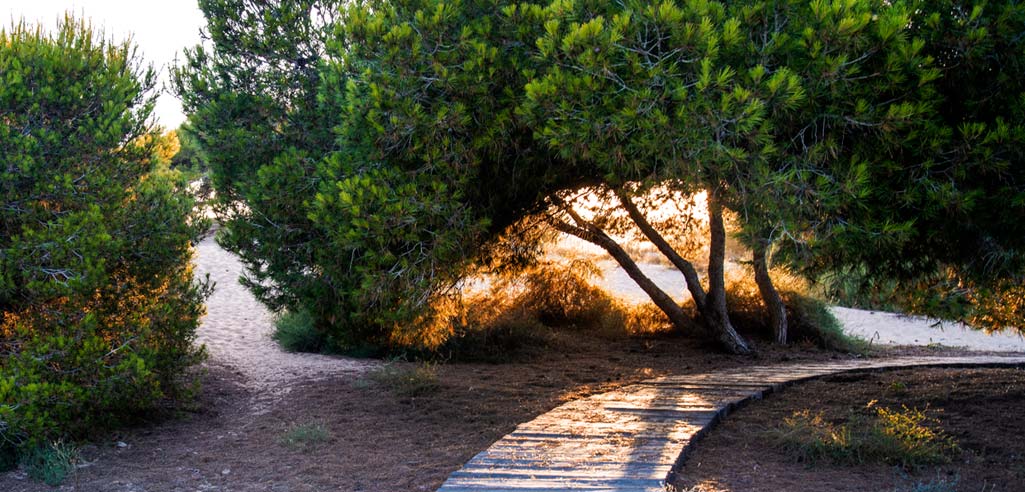 We must highlight its pleasant perimeter fence with low walls in organic shapes, with a predominance of soft curves, in keeping with the dune landscape. It is clad in natural stone and tiles placed using the 'trencadís' technique (broken tile) in colours matching the landscape.