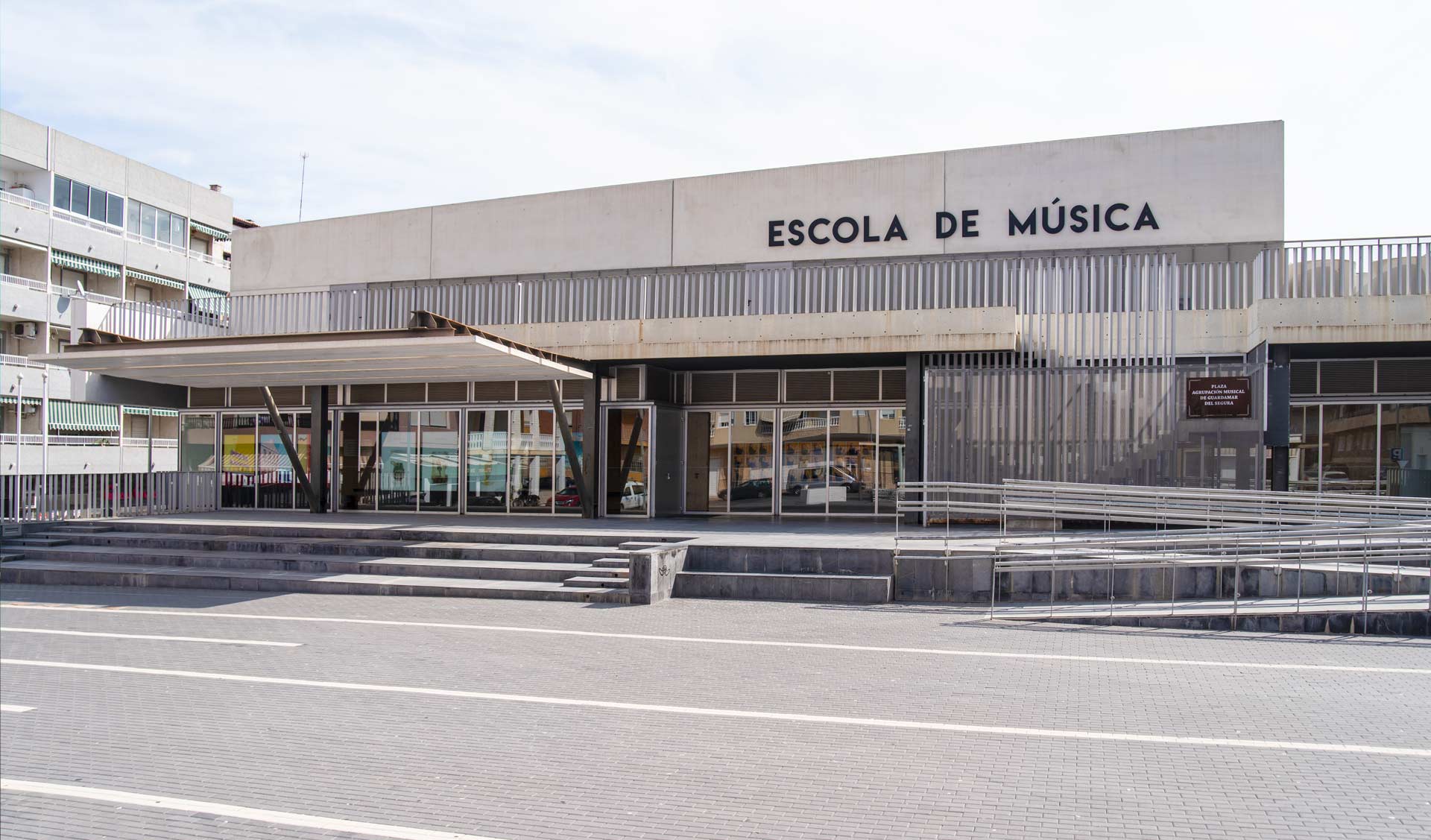 GUARDAMAR MUSIC SCHOOL
The Vicente Martínez Morante Music School, inaugurated in 2007, is a cultural space located in the Plaça de l'Agrupació Musical de Guardamar (formerly Plaça del Mercat). It is a 3-storey building that has an auditorium of 248 seats, several rehearsal rooms and a conference room.
Currently, it is the headquarters of the Guardamar Music Association and the Music School, registered by the Spanish Ministry of Culture in 2018 as belonging to the training network of private schools.
In addition to being a rehearsal site, there are classes for children known as 'the musical garden', musical language and several instruments. Training in choral singing has also recently been included.
It is also one of the most important venues for the cultural activities organised by the Department of Culture of the City Council of Guardamar: theatre, concerts, cinema, conferences…
A stable cultural programme is carried out that you can check on this website.