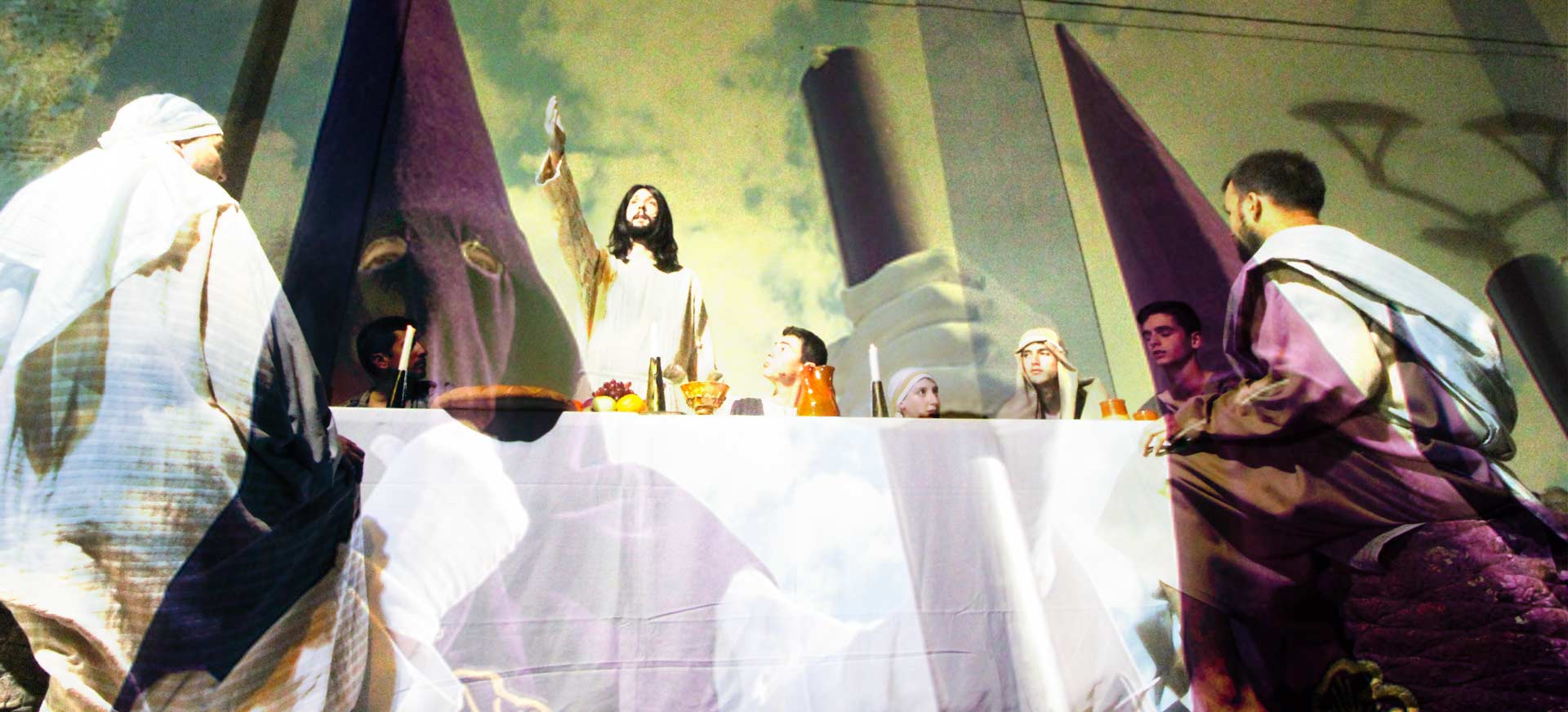 Easter Week
Holy Week in Guardamar ‒ declared in February 2019 a Fiesta of Valencian Regional Interest ‒ has been documented since the 17th century.
We must underline the religious fervour reflected by the many brotherhoods that participate in this celebration, as well as the respect and spectacular nature of their processions.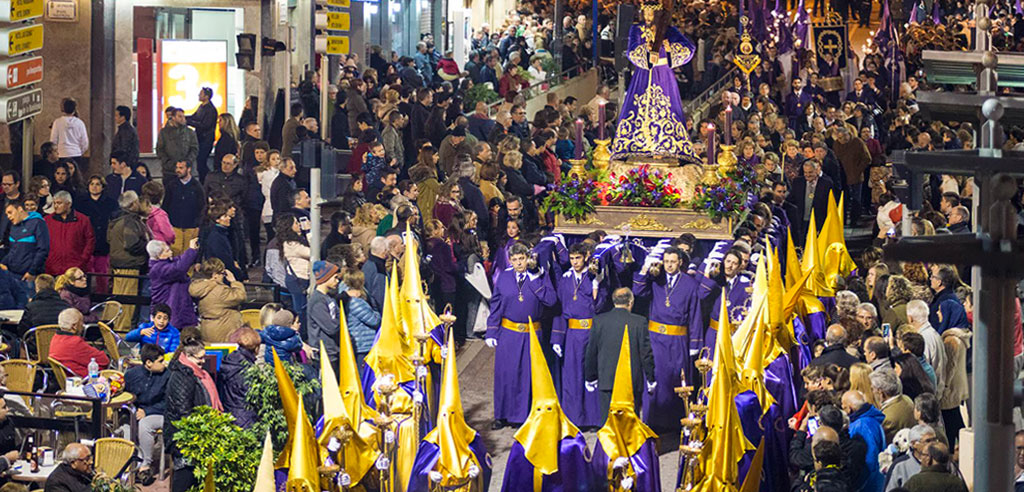 The brotherhoods are known as: 'Prayer of Jesus in the Orchard', 'Our Father Jesus the Nazarene', 'The Flagellation of Our Lord', 'Our Lord Jesus of the Fall', 'The Holy Christ of the Good Death', 'Saint Sepulchre', 'Saint John the Evangelist', 'Our Lady of the Mount', 'Our Lady of the Sorrows' and 'Our Lady of Loneliness'.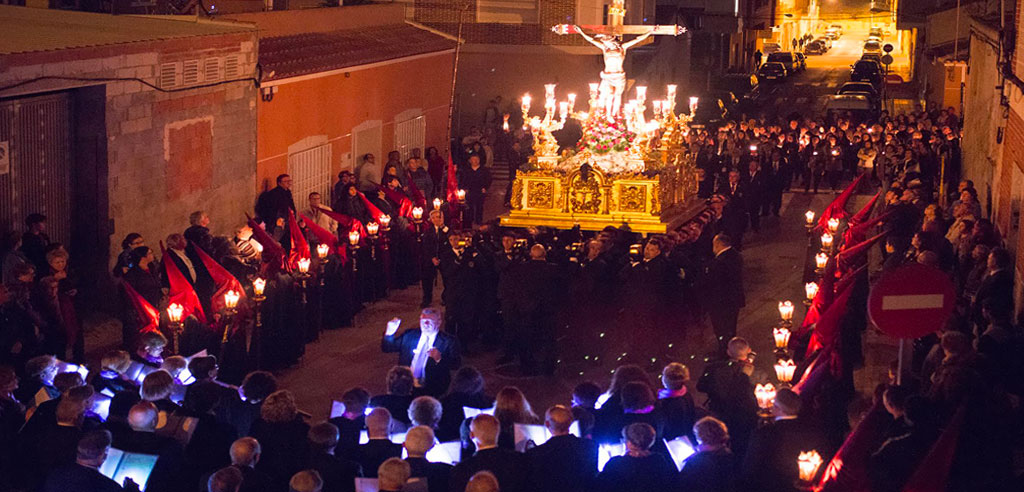 The processions of Guardamar are of great quality. The sculptures reflect influences from both Valencia to the north and Murcia to the south.
What distinguishes Guardamar's Easter performances are the staged episodes of the Passion of Christ, held during the processions: The Last Supper and The Arrest on Holy Monday, Pontius Pilate washing his hands on Holy Tuesday or the 'Veronica' on Holy Wednesday.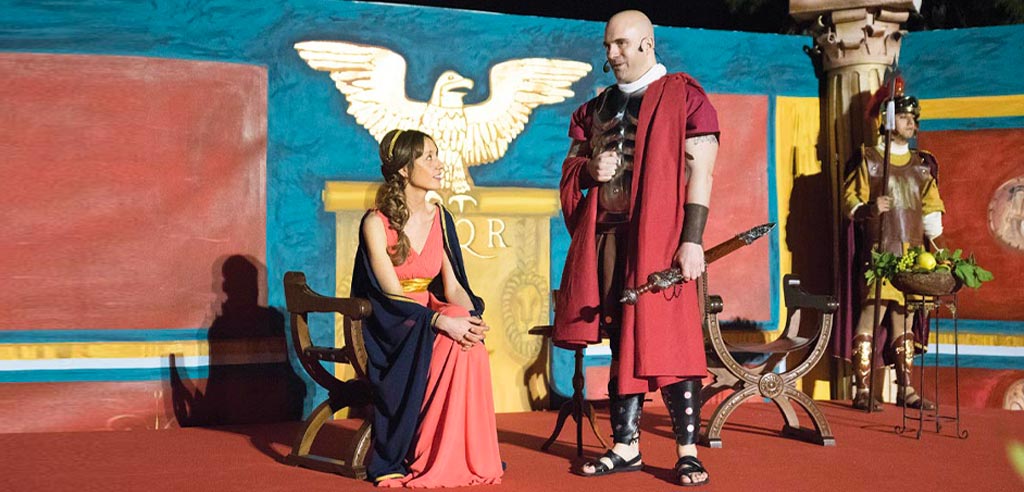 Furthermore, we cannot forget the Procession of Palms on Palm Sunday, the Procession of Silence on Maundy Thursday and the majestic procession of the Holy Burial on Good Friday.
Easter Monday: Mona Day
As is the tradition in the region of Valencia, Easter is also celebrated in Guardamar the Monday just after Easter Sunday and – further on – the day of Saint Vincent Ferrer – born in Valencia in the year 1350 and the patron saint of the old Kingdom of Valencia – or the second Monday after Easter.
These Mondays are known as 'Dia de la Mona', a local pastry. These two Mondays, picnic lunches and snacks are held in the pinewoods. One of the favourite places is known as the Canal del Tio Batiste (Uncle Batiste's Canal) where picnics include traditional songs and playgrounds are set in a joyful day shared by all generations.