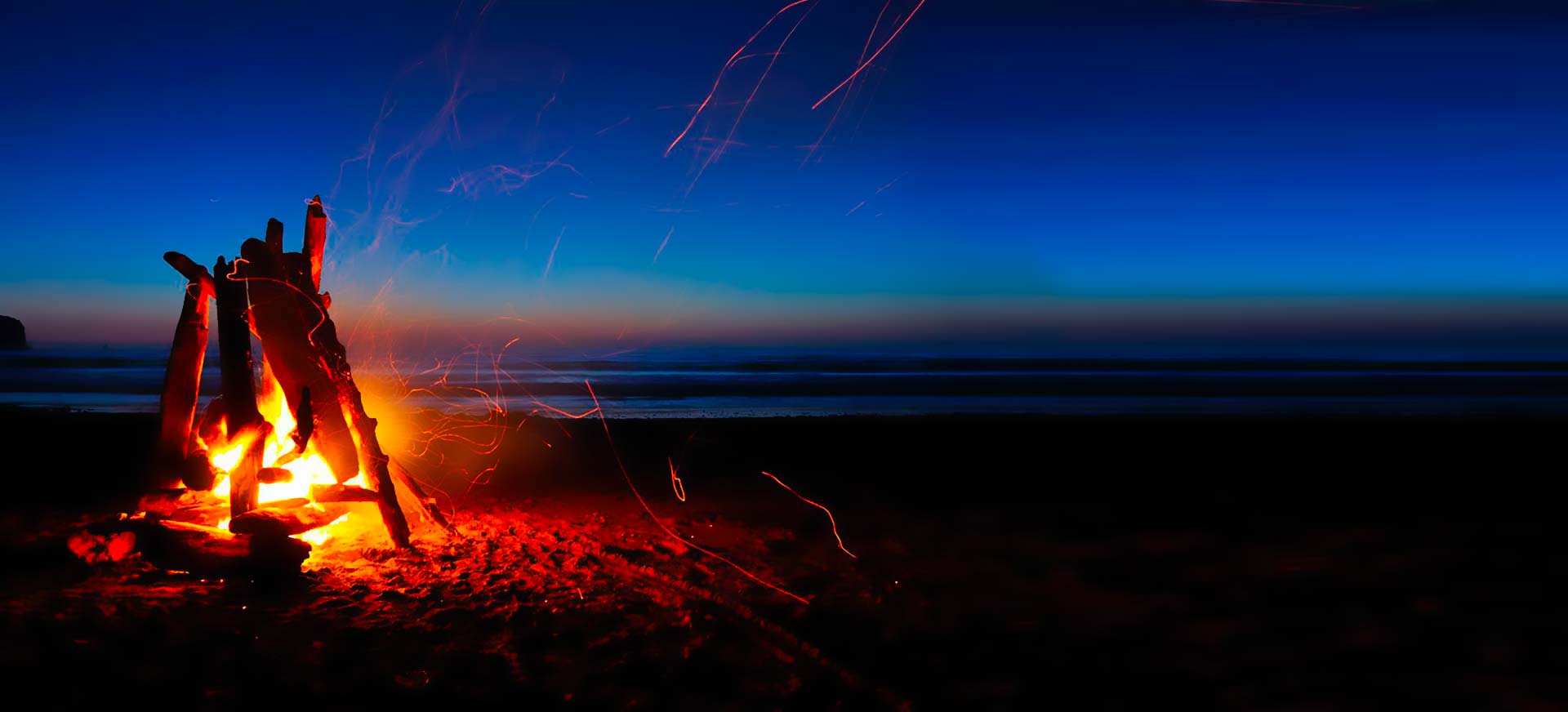 Saint John´s Bonfires
Guardamar welcomes the summer solstice with the celebration of Saint John's Bonfires. This festivity has its origin in the ancestral rite of burning old and useless wooden objects with the coming of summer.
The celebration stars giant cardboard and wooden sculptures built by the local association 'Els Milotxes'. It relies heavily on social criticism of the local and world events of the year, which burn on the Night of Saint John.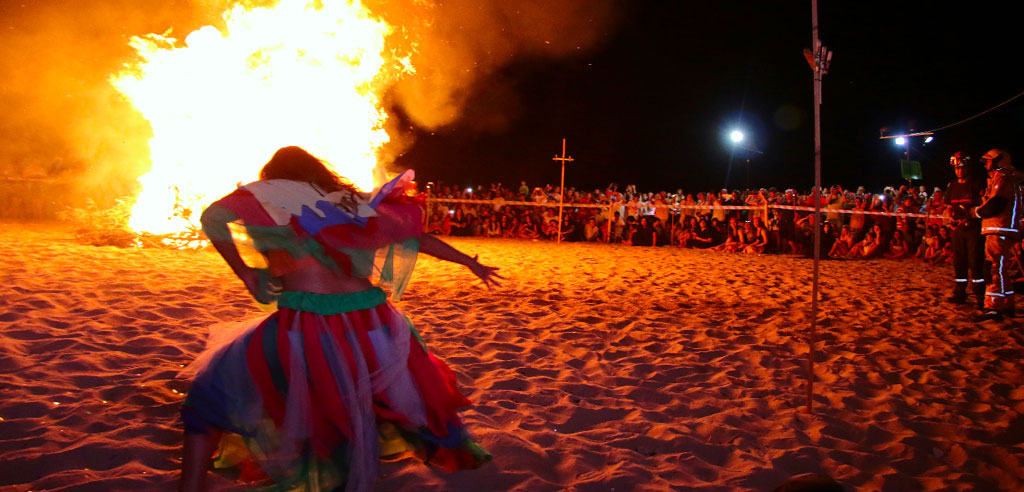 The day before, on June, 23rd, the 'Nit Màgica' or 'Magical Night' is held. It is the night of the magic rite of fire, where a show of dance, music, fire and water brings us back us to ancient times of our existence. It takes place on Centre Beach and ends with spectacular fireworks, music and dancing until the wee hours of the morning.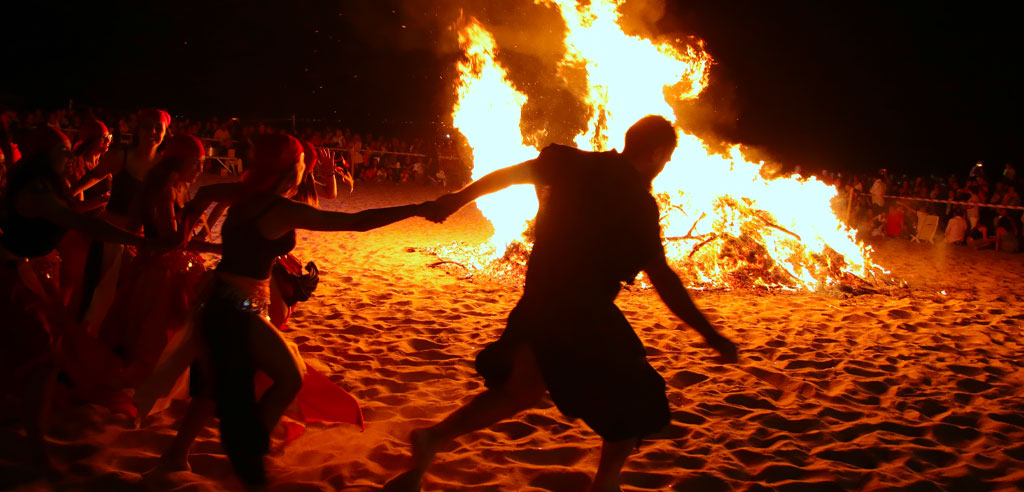 On the night of June, 24th, it's time for the traditional 'Cremà' (Burning) and, with the purifying fire, the monumental 'Foguera' (Bonfire) planted next to the Church is burned at 1 a.m.