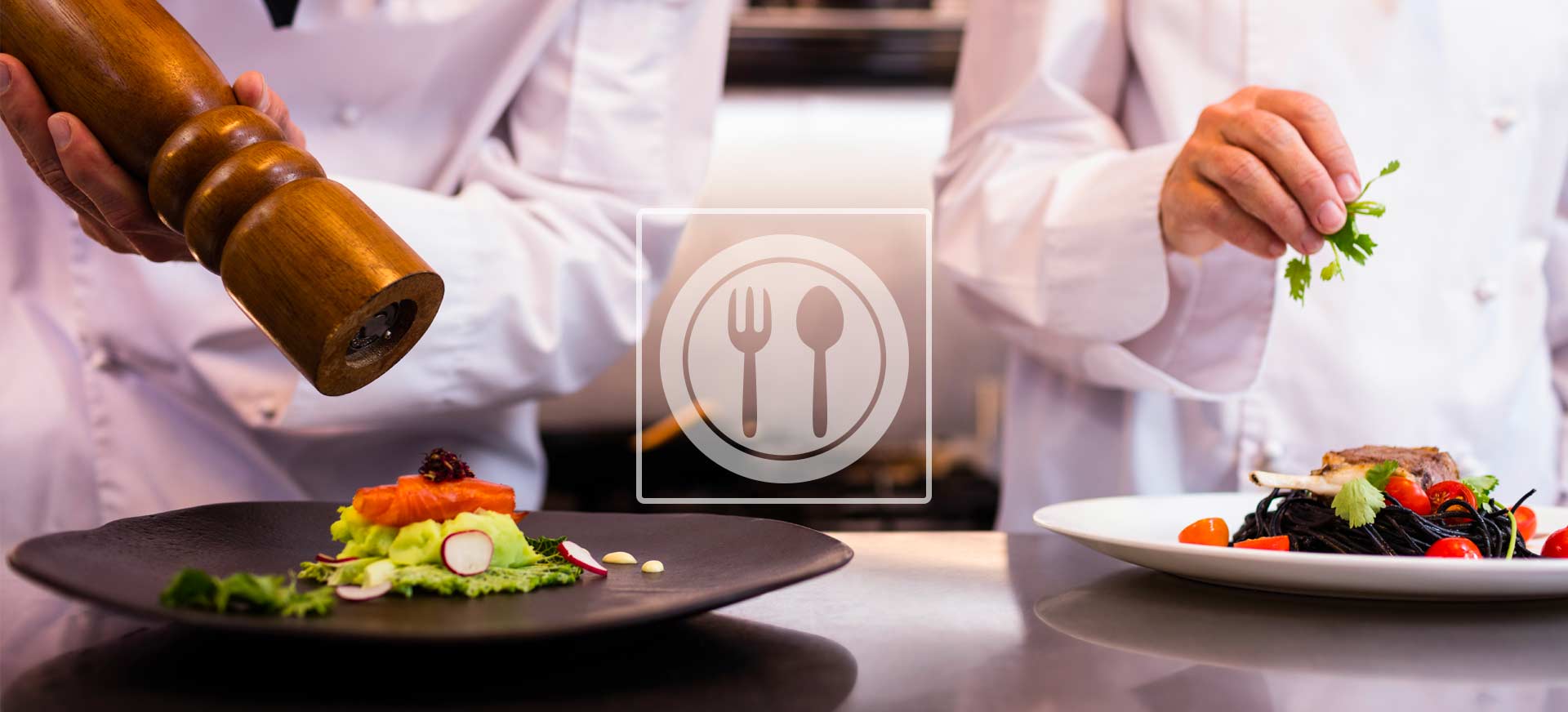 Where to eat out in Guardamar
Cuisine in Guardamar prides itself in the most authentic essence of Mediterranean cuisine with a good list of traditional high quality restaurants.
Furthermore a wide gastronomic range is available where you can enjoy our fish and seafood, rice dishes and typical 'guardamarenc' stews, a good Argentinian meat barbecue, a nice meal of pasta or pizza as a family.
You might decide to go out for Spanish tapas with friends or, simply, discover new flavours in restaurants of oriental food, kebab, tex mex, etc.
Here we leave a list with all the bars and restaurants to taste Guardamar.
RESTAURANT GUIDE
Mediterranean Cuisine, Fish, Rice and Seafood
EL FARDATXO TAVERN
EL FARDATXO TAVERN

El Fardatxo Tavern, has seasonal zero kilometre product, traditional recipes and avant-garde preparations. All this comes from the hand of Marco Yera, a seasoned chef who has opted for Guardamar to present his personal conception of gastronomy in society.
LA MAKA
LA MAKA RESTAURANT

La Maka is a new Mediterranean tavern, with an avant-garde gastronomy. It honours native products. It offers a varied menu with a wide list of tapas and 'paella' rice recipes. Furthermore, the chef's suggestions change every week to provide a touch of quality market cuisine. It is the perfect meeting place where family and friends will enjoy each bite.
EL JARDÍN
EL JARDÍN

El Jardín is located on the 'La Roqueta' beach and has a large glazed terrace with sea views. You will taste the best Mediterranean cuisine of the day, all accompanied by a friendly and professional atmosphere, service and a select wine list.
ÑAM GASTROBAR
ÑAM GASTROBAR

Ñam Gastrobar is the ideal place to share, to socialise and, above all, to enjoy. The Ñam cuisine is based on two pillars: product and creativity. Eating becomes a unique experience, in which you can taste very original dishes and pair them with the most creative cocktails.
LE BLEU RESTAURANT
LE BLEU RESTAURANT

Le Bleu, is a space where you can taste the best Mediterranean cuisine in the area. Opened since 1998, we have been fusing classic and contemporary styles in our recipes to offer you unique flavours.
CLUB NÁUTICO RESTAURANT
CLUB NÁUTICO RESTAURANT

Club Náutico Restaurant –with great views to the small Guardamar Marina harbor– has 12 years of experience. It specialises in Mediterranean cuisine, 'paella' rices, meat and fish. It has a large outdoor terrace, as well as an air-conditioned room for celebrations and company dinners, weddings, communions and other events. Open all year long.
LA BRÚJULA
LA BRÚJULA

Have grilled meat, homemade food, exquisite treatment in a cosy atmosphere.
A charming place!
EL RINCÓN DE PEDRO
EL RINCÓN DE PEDRO

Opened in 1978, we are committed to local cuisine. We use fresh and local products. Our specialties include 'paella' rice recipes, fish and seafood from the bay.
LA CABALLERÍA
LA CABALLERÍA

La Caballería was born in May 1999 with the idea of promoting culture and a taste for traditional Argentine cuisine in its simplest expression: meat. It is our aim to always offer you the best quality and the attention that you deserve. You are always welcome.
RESTAURANTE MANOLO
MANOLO RESTAURANT

Manolo Restaurant opened back in 1969. This means over half a century treating with the best chosen products from the land and the sea. The restaurant offers a country farm decoration in a pleasant family atmosphere. Our specialties are 'paella' rice dishes, grilled meat and fish from the bay. This establishment disposes of two air-conditioned dining rooms, a large terrace and private parking.
Moore Italian restaurants
LA NOSTRA PIZZA
La Nostra Pizza

Pizzeria, trattoria, Italian restaurant. 
More Restaurants and dining in Guardamar