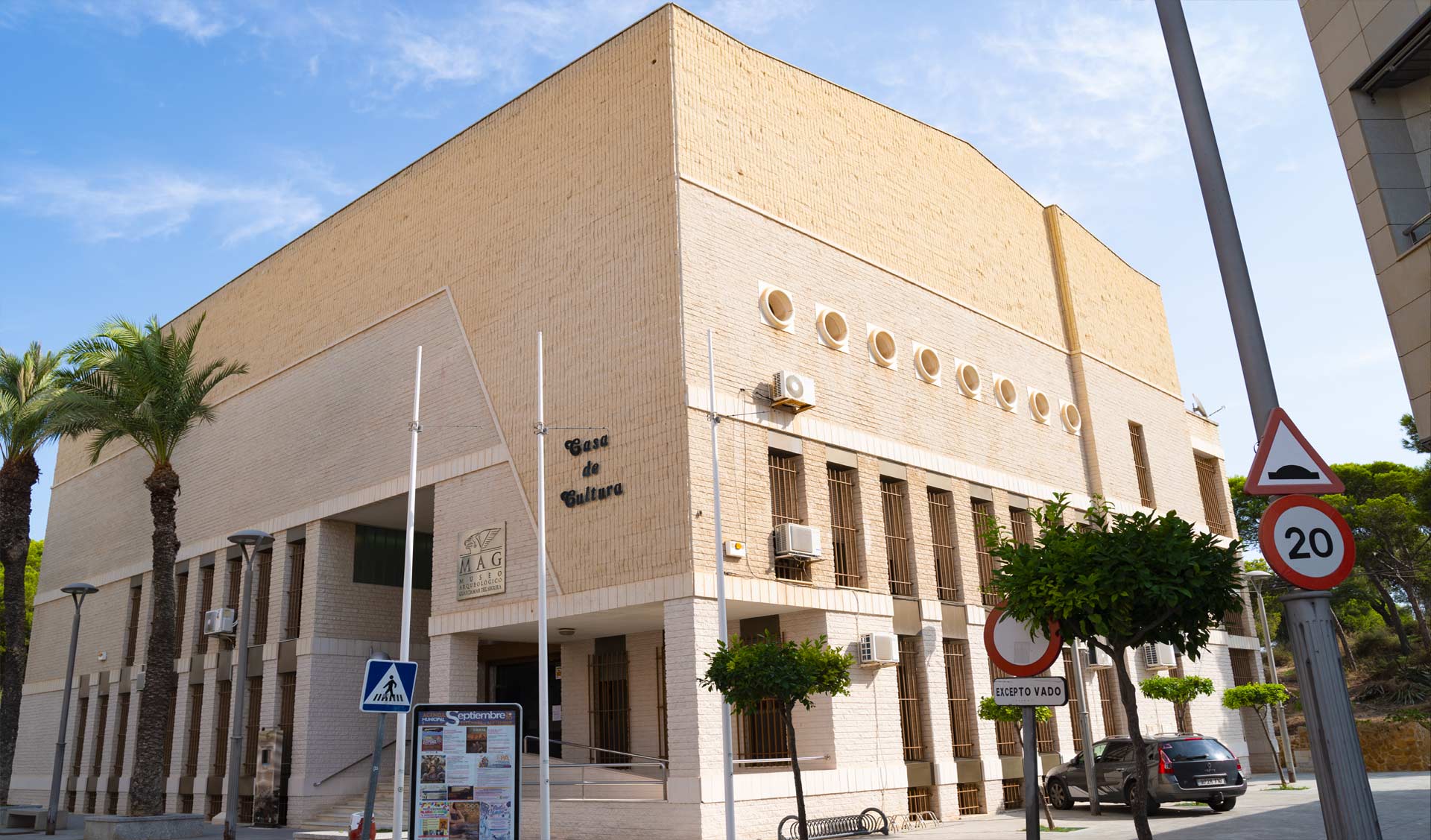 HOUSE OF CULTURE
The 'Casa de Cultura de Guardamar' is a cultural space located at 60, Colom Street bordering the Guardamar sand dunes pinewood forest as it borders the town. In this building, there is an auditorium of 348 seats, several training classrooms, a conference room and an exhibition hall.
It also houses the Archaeological Museum of Guardamar (MAG) in the basement.
The building was built in 1988. Since then, it has become a landmark in the local cultural world. Its activities include concerts, theatre, cinema, workshops, conferences… It is also a meeting place for different groups.
A stable cultural programme can be checked on this website.
The House of Culture is also the headquarters for the Council Departments for Culture, Heritage and Archaeology.
60 Colom Street
Tel. 96 572 86 10
culturaguardamar@gmail.com
www.agendaguardamar.com