Sports for everybody
With the lowest rainfall in Europe (average 250 mm per year), Mediterranean temperatures ranging from an average of 17ºC in January to 29ºC in August and 11 km of the most important Mediterranean dune forest beaches, Guardamar is the ideal place for sports in any season of the year.
Football, swimming, cycling, orientation or hiking teams enjoy their stay in Guardamar without losing contact with sports, thanks to the different services and infrastructures that Guardamar offers.
Council Sportsgrounds and Swimming Pool
These premises are located in a charming area ‒ in the centre of town ‒ only 50 metres from the beach or the pinewood and dunes of Guardamar. It includes: four quick surface tennis courts, two paddle courts, two sports courts (two basketball courts and two indoor soccer) and two outdoor pools (opening in summer only: June 16 to September 15).
Palau Sant Jaume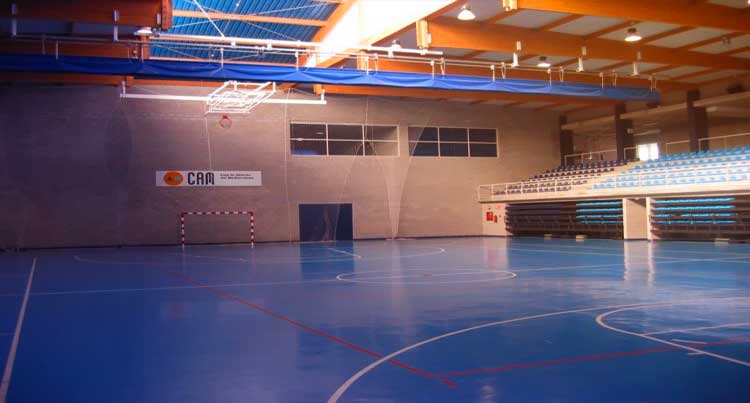 The Palau Sant Jaume ‒ Saint James Palace ‒ hosts exhibitions, events and local, provincial, regional and national championships in several sports. It features 2 rooms for martial arts practice and other sports needing a soft floor; an audiovisual room equipped for meetings and workshops; meeting room; fitness room; indoor centre court with regulatory measures and equipment for football, basketball, volleyball and badminton, with a grandstand for 600 spectators.
Manel Estiarte Heated Swimming Pool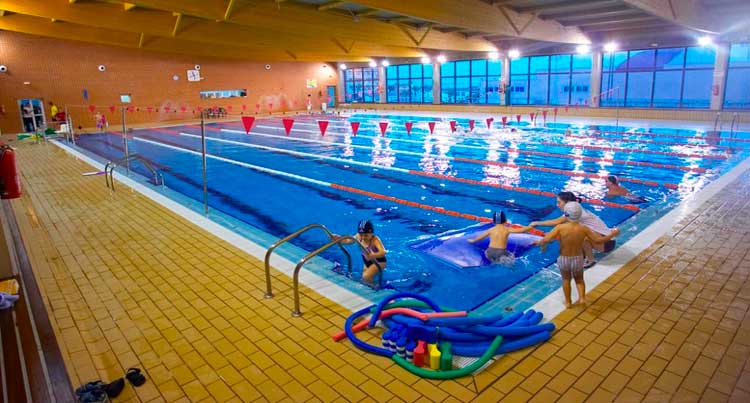 It features eight lanes 2 metres wide by 25 meters long. It is not only used for swimming. It also includes activities such as water gym for mothers and their children, water aerobics, water physiotherapy and other activities for all generations. It has changing rooms with lockers, independent and collective showers and all kinds of teaching materials for different aquatic specialities.
Les Raboses Sportsgrounds
Les Raboses Sportsgrounds include three football fields, one state-of-the-art artificial turf field and a running track. They are located 1 km west of the town at the foot of the Les Raboses range of hills.
Model airplanes track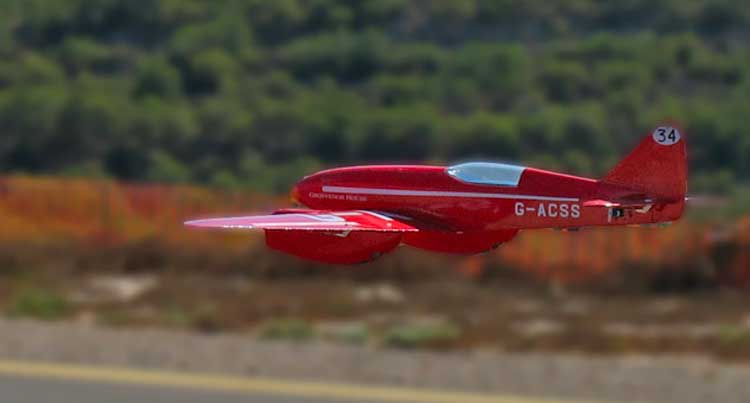 It is one of the most important model airplanes tracks in the region of Valencia. It has a wide and paved area and a covered area allowing extensive repair and aircraft overhaul.
Water sports and adventure clubs
You will be able to practice a wide choice of water sports, living unforgettable experiences: sail, learn how to windsurf, river's mouth and sea fishing… You can also take sailing trips offering high sea excursions in Guardamar Bay or even sign up for a journey to the neighbouring small island of Tabarca with an 18th century village originally settled by Italian Genoese fishermen captives who were freed by the King of Spain from Tunisia.
Guardamar has specific highly qualified sport firms specialised in sports experiences be it on your own, with your partner or the whole family. Please take good note of the following:
Nautilus Nautical Sports
---
Nautilus promotes water sports, especially sailing, windsurfing, rowing or paddle surf. Introductory and advanced courses are taught from age 5 in its Sailors' School.
Marina de les Dunes Water Sports Club
Ph: 634 530 534
info@nautilusnauticalsport.com
www.nautilusnauticalsports.com
Iniciativas FYE
---
Segway routes, electric bikes and mountain biking, fishing, sailing, archery, karts, etc.
Central: 72 Aparadores Street. Santa Ana Industrial Estate
Leisure and Sports: Marina de les Dunes Nautical Sports Club
Ph: 965 724 461 and 683 112 500
info@iniciativasfye.com
www.iniciativasfye.com
Neptuno Sur
---
Company dedicated to extreme sports and adventure: hiking, mountain bike routes, horseback riding, archery, climbing, diving, canoeing, SUP, kite surfing, skiing, snow board, etc.
Ph: 699 84 84 14
neptunoaventura@hotmail.es
www.neptunosur07.com
Delocos Surf Shop
---
Surf school and shop. They have all the hard surf equipment you need, personalized advice to choose your surfboard, paddle surf, surfskate, skate, fashion and surfer accessories.
Store opening, equipment rental and surf and paddle surf classes all year.
23 Cervantes Avenue
Ph: 626 21 99 82
hola@delocossurfshop.com
www.delocossurfshop.com
For further information, please contact Guardamar's Tourism Department:

Tourist Info Guardamar
Plaça de la Constitució, 7
Tel. 96 572 44 88
guardamarturisme@gmail.com