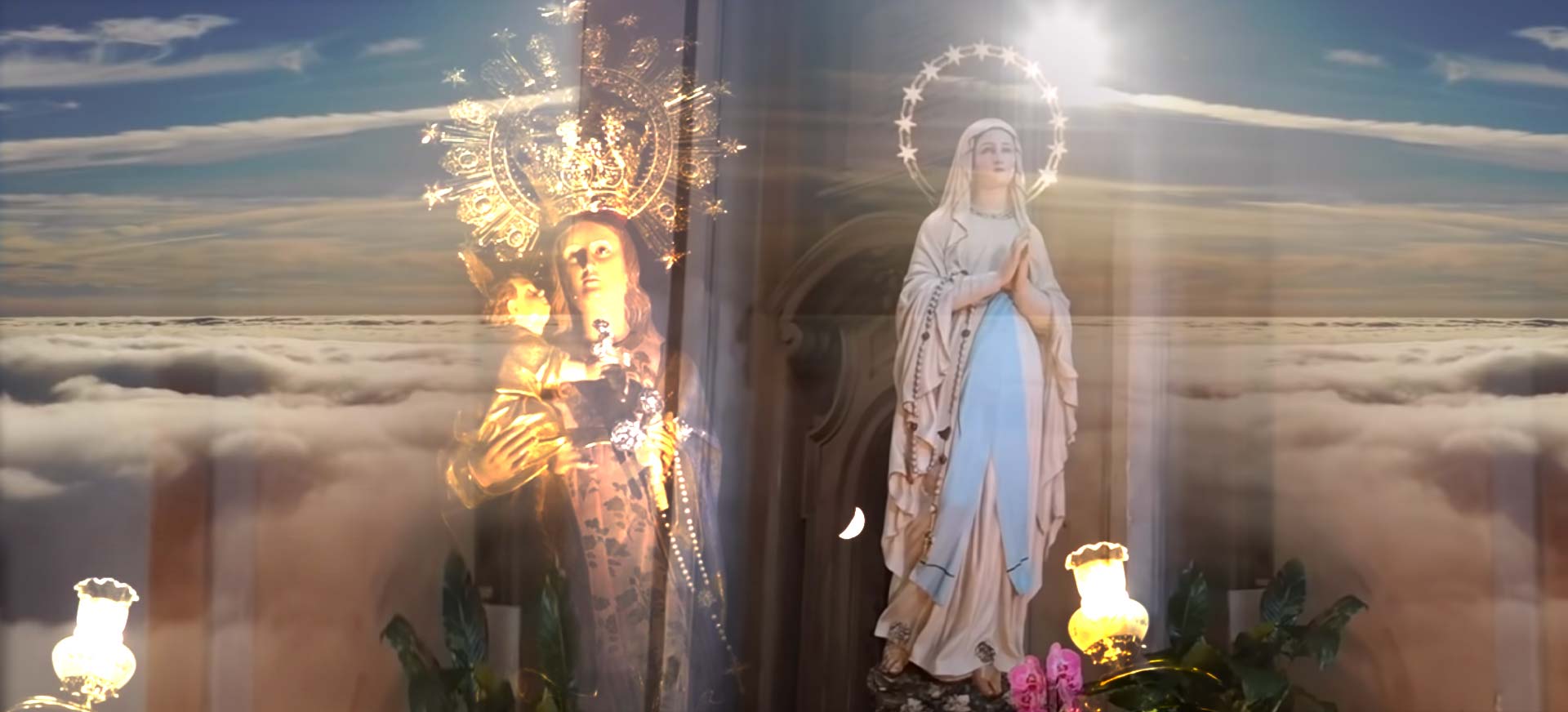 PATRON SAINTS FESTIVITIES
Our Lady of the Rosary
Guardamar has a patron saint, Saint James held on the 25th of July and a patroness, Our Lady of the Rosary on the 7th of October. The sculpture or Our Lady of the Rosary is an object of great devotion and dates from the early 17th century.
It is a work of art of transition from Renaissance to Baroque, which is consistent with the founding of the Guardamar Brotherhood of the Rosary in 1610. It is mostly a religious event with a 'novena' preceding Our Lady of the Rosary's Day.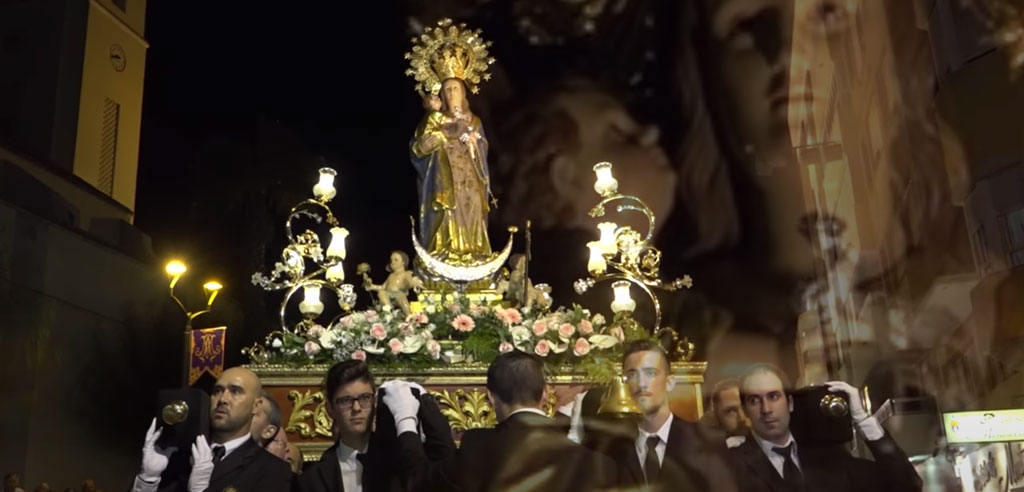 On the eve there is a floral offering and traditional dances are held in traditional regional Valencian costumes. The 'auroros' are street choirs, who sing religious chants on the 7th October and every October Sunday before the breaking of dawn.
This tradition is common to the Vega Baja district and other neighbouring southern districts. In the late evening, the procession ends with a magnificent firework display.

Our Lady of the Rosary of Fatima
She is the patroness of the Guardamar Countryside Drylands (Camp de Guardamar) on the southern slope of Montcaio Hill (height 107 metres). The pilgrimage of Our Lady of Fatima leaves the town's centre to her hermitage in the fields several km away, every 13th of May.
Guardamar's Our Lady of Fatima hermitage was inaugurated in 1917, the very same year Our Lady of the Rosary appeared to three shepherd children in Fatima (Portugal).
Subsequently, festivities are also held every weekend of September: a month linked to harvest.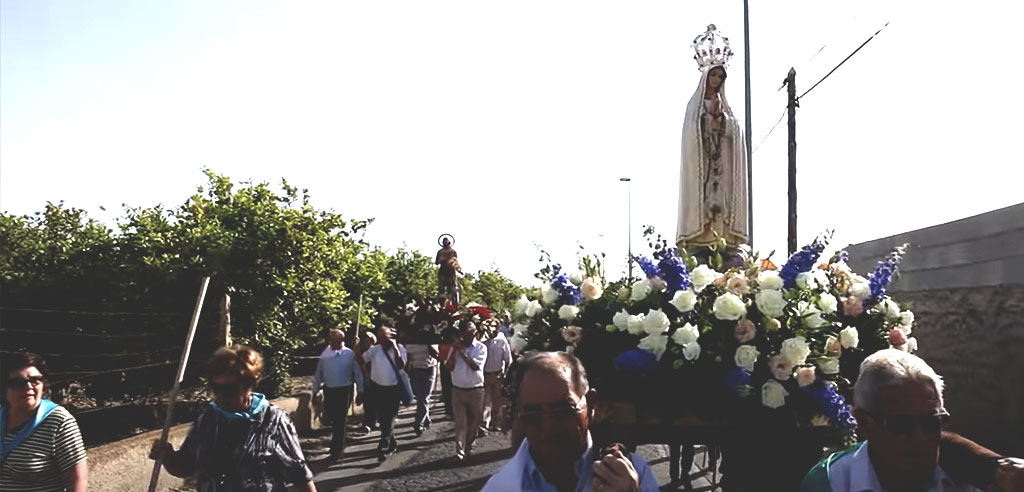 The programme includes the paella rice contest, a parade full of colour and racing games. Obviously, people look forward to Our Lady of Fatima's Day. There is a procession, a flower offering and an open air Holy Mass amongst other events.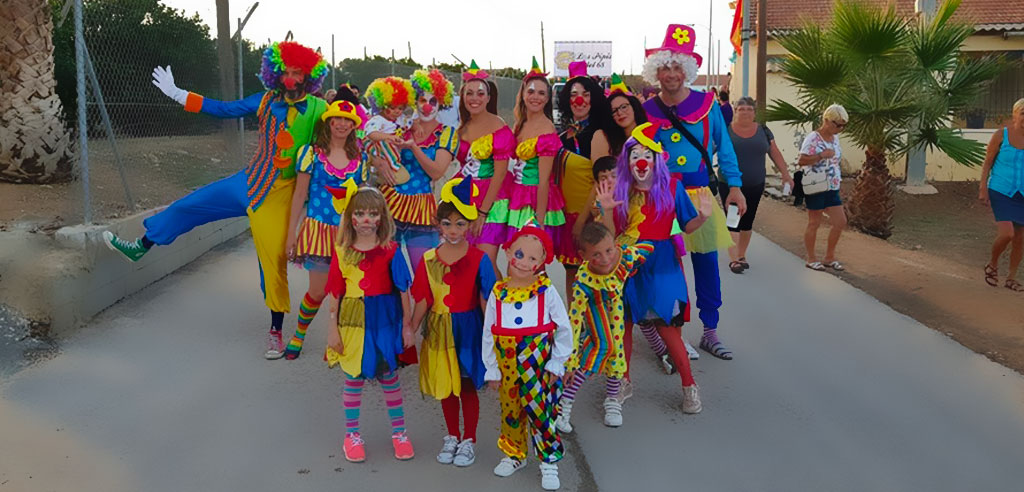 Saint James' Day
Saint James Day is on the 25th July. He has been Guardamar patron saint since the town was conquered and settled by Christians – mainly from Catalonia – in 1271. The town's most well known 'fiestas' are the Moors and Christians parades – during the second fortnight of July – declared a Regional Valencian Heritage Tourist Interest Festivity.
Discover here our Moors and Christians Parades: