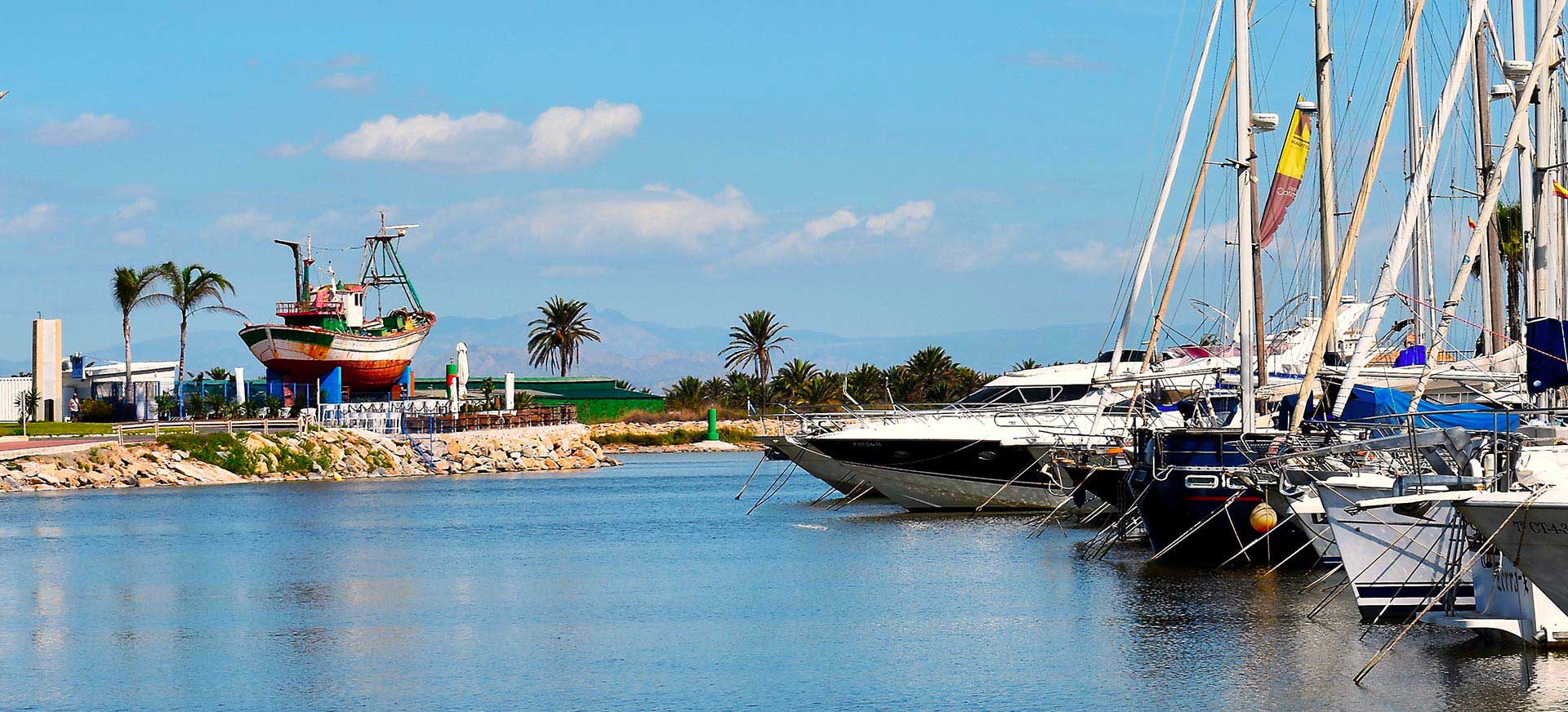 Guardamar Marina and River Port
Marina de las Dunas Fishing and Nautical Sports Club
The Marina de las Dunas Fishing and Nautical Sports Club opened its doors in 1999. It is located on the right bank of the River Segura, next to its mouth to the Mediterranean Sea. It has 498 berths, of which 116 are for public use.
It is a highly appreciated marina for its peace and quiet and its many facilities. After a long journey, you will be able to relax watching the dunes, the pinewoods and the sea whilst enjoying a nice quality meal in the restaurant with splendid views.
The Leisure Centre offers a wide range of water sports: sailing, windsurfing, water skiing, diving, canoeing and boating, as well as schools and courses in sailing, fishing competitions and regattas organised by the Yacht Club.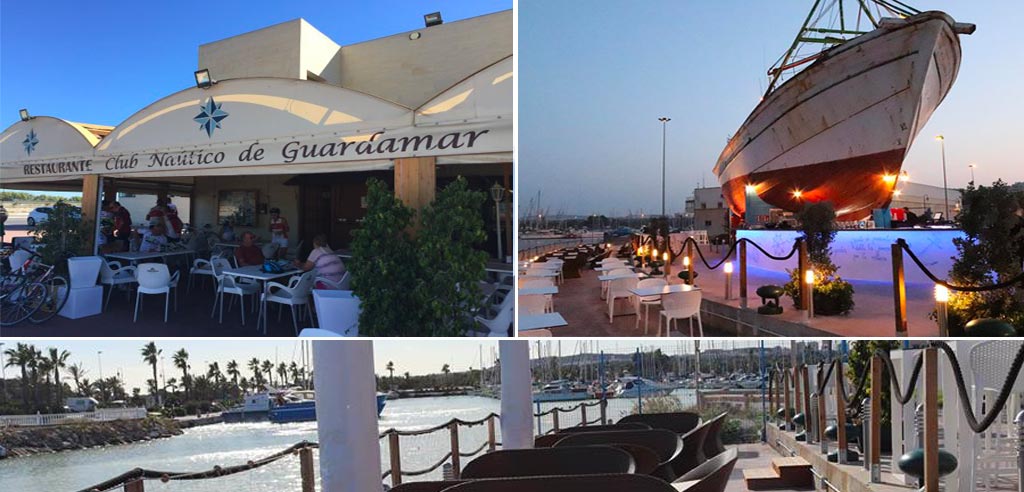 Among its facilities there is the fish market, or 'Llotja de Peix' in Valencian, where fish auctions are held every morning from Monday to Friday at 10 a.m. It is open to all those wishing to buy fresh fish or our famous Guardamar King Prawns – llagostí ‒ directly from the local fishermen's daily catches.