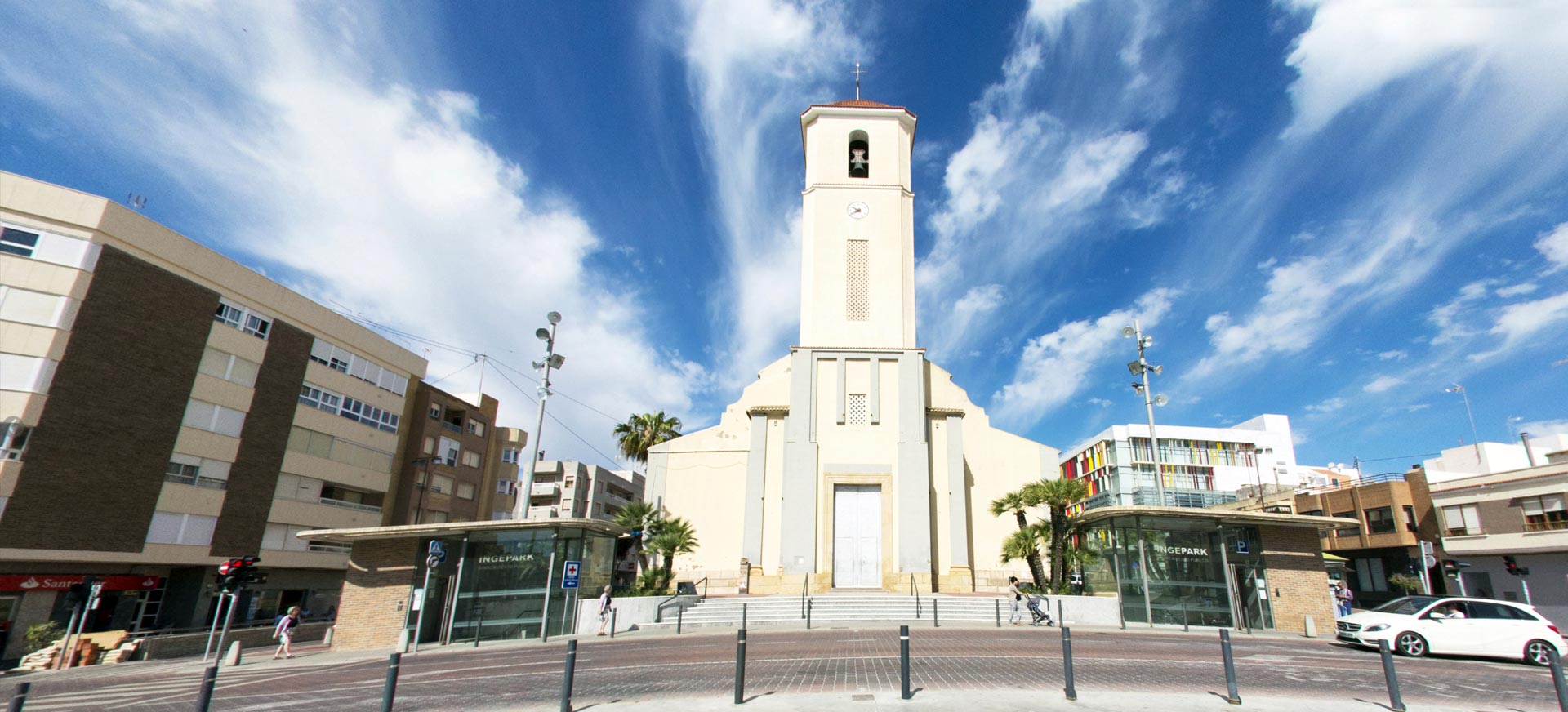 Saint James Church
Saint James Parish Church was designed by Engineer José Agustín de Larramendi, author of the new Guardamar Town Plan and built after the 1829 earthquakes. The first stone was layed in 1845, although it wasn't consecrated for worship until 1892. The project was completed in 1910.
In his original project, Larramendi conceived a large church, illuminated with natural light, with a Latin cross plan and a large dome, combining functionality and sobriety in the lines.
It is a neoclassical building of three naves and the original project was left unfinished, in which its high tower stands on the door access and a polygonal apse, on the non built cruise.
The central nave is twice as wide as the lateral ones and taller. Outwardly it has a solid and flat appearance, without balustrades or cornices, as Larramendi prescribed in its day, to avoid landslides in the event of an earthquake. Another feature is functionality. Therefore, its original design does not have dead spaces.
At the foot of the main nave is the bell tower that also serves as a façade and main entrance. The layout of the tower in that place makes it a unique building in the Diocese of Orihuela-Alicante, as there are few churches with this characteristic.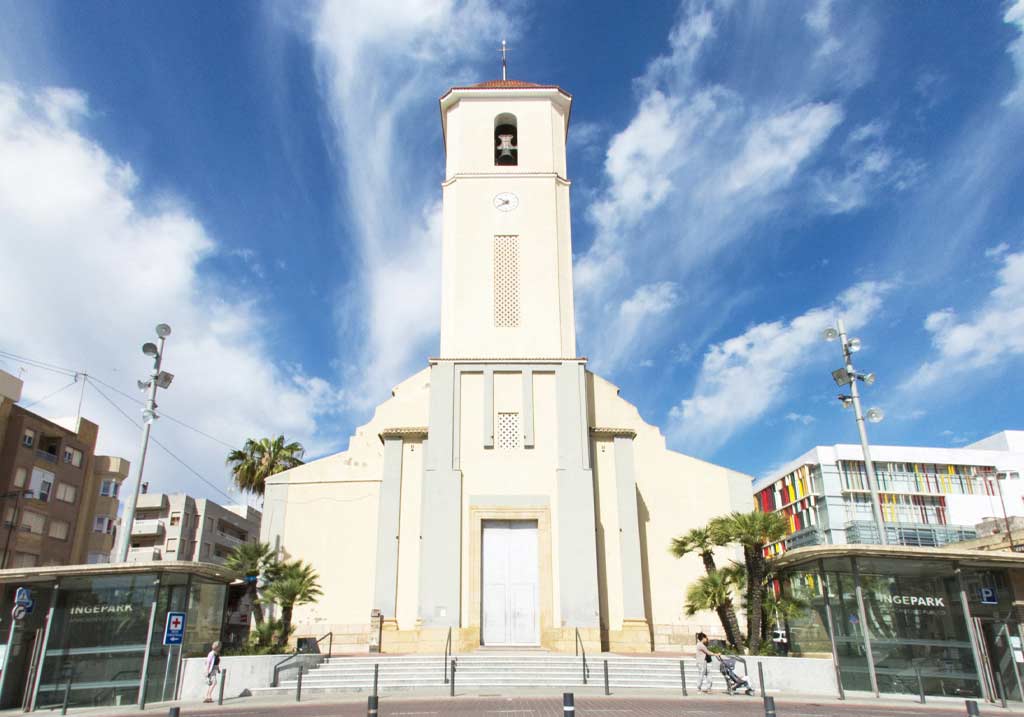 In the 1960s, the building was reformed with an expansion of its bell tower and plaster in the outer shell, hiding the original stone factory. The stone wall of the south-facing façade has recently been recovered.
Some relevant properties were rescued from the ancient parish church ‒ situated in Guardamar's Castle ‒ for example, paintings, pieces of jewellery and imagery such as the carvings of Saint James the Pilgrim and Our Lady of the Rosary (17th century).